Looking to add some Dark Side to your Lego collection?
The dark side of the brick is on full display with these seven most expensive Darth Vader Minifigures.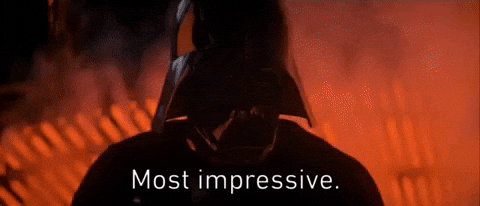 The good news is that none of the figures have broken the $500 mark.
So it should not severely impact your wallet if you feel compelled to collect all the Vaders ever made.
Brick Origins
It is one of the most popular and iconic film franchises in history. Darth Vader is a household name, and even if you have not seen Star Wars, you still likely know who Darth Vader is.
The first Darth Vader Minifigure (sw0004) appeared in 1999 in the set TIE Fighter & Y-wing 7150. 
It was introduced along with two other minifigs, Astromech Droid R5-D4 (sw0029) and a Rebel Pilot Jon Vander (sw0033). 
Top 7 Most Expensive Darth Vaders
To date, there are a total of 29 Darth Vader minifigures ever made by LEGO. Here are the seven most expensive in secondary markets:
Name

Year Released
Price

Darth Vader - Chrome Black - sw0218

2009
$328.51 

 

Darth Vader - Trans-Red Light-Up Lightsaber - sw0117

2005

$122.73

 

Darth Vader (Light Gray Head) - sw0004

1999

$40.35

Darth Vader (Light Bluish Gray Head) - sw0004a 

2004
$37.51

Darth Vader (Death Star torso - no Eyebrows) - sw0232 

2009

$32.97

 

Darth Vader (White Head, Rebels) - sw0744

2016
$

32.19

 

Darth Vader (Imperial Inspection - Eyebrows) - sw0214

2006
$

29.89
Note: These prices are for new condition Minifigures per Bricklink data.
What is the best time to start collecting?
It's true that there is no perfect time to start collecting anything, including LEGO sets and Minifigures. Markets are unpredictable and can fluctuate, and it's impossible to predict with certainty what will happen in the future.
However, one thing that is certain is that LEGO has been consistently popular for many years, and it shows no signs of losing popularity anytime soon. This means that, over the long term, the trend for LEGO is likely to be upwards.
Case on point...
In 2019, we bought Chrome Darth Vader for $224. Currently, it sells for around $320. Our personal recommendation, don't wait, start collecting today.
Closing thoughts
In conclusion, Darth Vader is a beloved character in the Star Wars universe. The demand and popularity for these Lego collectibles are expected to only rise and see higher prices in coming years.
From the rare chrome-plated version to the Christmas sweater Vader, these Minifigures are truly a testament to the enduring popularity of Darth Vader and the Lego Star Wars collaboration.